and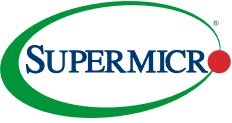 Silver Level Partner

COMPSYS IPDPS 2023
Workshop Support
IPDPS 2023 Registration Details
Fees · Visa Letters· Student Travel Assistance
Fees
IPDPS 2023
Registration Fees

Advance
By March 27
By March 31

Late/Onsite
After March 27
After March 31

IEEE/ACM Member Fee

$875

$1,050

Non-Member Fee

$1,050

$1,260

IEEE/ACM Student Member Fee

$615

$740

Student Non-Member Fee

$740

$885

IEEE/ACM Life Member Fee

$485

$580

IEEE/ACM PhD Forum* Student

$485

$580

One Day Workshop Member
(Monday and Friday only)

$615

$740

One Day Workshop Non-member
(Monday and Friday only)

$740

$885

Extra Page Fee
(See Below**)

$200

Extra Paper Fee

$200

*Applies only to students accepted to present poster in PhD Forum; does not apply to students who are registering as an author of a paper in the main conference or a workshop.
Please note before you register:
At least one author of each paper must be registered for the symposium by March 31st in order for the paper to be published in the proceedings. It must be a full registration unless the sole author of the paper is a student.
Registration for IPDPS 2023 will be hosted by IEEE Computer Society Conference Registration Services (CRS).
Advance registration fees must be received before 11:59 PM, AOE, 27 March 31 March 2023. Onsite fees will apply after that time and date.
Member number(s) for IEEE and ACM Life & Student members are required for the respective fees. A copy of a student photo ID for the current year and IEEE or ACM Student Membership Number must be presented when checking in at the symposium registration.
Refund Policy: All refund/cancellation requests must be provided in writing and received by 5 May 2023. There will be an administrative fee of $50 deducted from each refund. Computer Society Conference Registration at Registration Services registration@computer.org and use IPDPS 2023 Refund as subject.
Extra Page **Fee: Main conference authors of regular papers (maximum length 11 pages) may purchase an additional page for a total of twelve (12). Workshop authors of regular papers (10 or 8 pages, as designated by the individual workshop) may purchase up to two (2) additional pages in the proceedings at US$200 per page at the time they register. Authors submitting "short" (less than 8 pages) papers are not eligible to purchase additional pages.
Additional Paper Fee: Authors must register by 27 March 31 March 2023 for each paper to be presented. One registration is valid for one (1) paper. Authors presenting multiple papers may pay an "Additional Paper Fee" of US$200 for each extra paper.
Those registering as an author of a paper will be asked to supply a paper number. For Main Conference papers, that number is the one assigned by Linklings. For Workshops, it is the number assigned by the workshop for uploading the camera ready paper.
Please email registration+IPDPS@computer.org if you need any registration assistance. For questions regarding author submissions, please email contact@ipdps.org.
Click here for Online Registration with payment by credit card or wire transfer.
VISA LETTERS
Visa letters will only be issued to attendees who have paid their registration fees in full and are eligible to travel to the USA. Attendees will need to check locally (for their country of origin-citizenship) to determine the visa requirements for travel to the USA and whether they require an invitation letter from the conference. If you require a letter, when you have completed your registration and paid your fees complete the information requested in the Request for Visa Assistance form and email it to visa@ipdps.org.
STUDENT TRAVEL ASSISTANCE
A limited number of travel assistance grants will be available through the IPDPS sponsor, the IEEE Computer Society's Technical Committee on Parallel Processing (TCPP). In addition, funds for travel support to full time students attending US colleges and universities will be available through a grant from the National Science Foundation (NSF). Note that all student authors must have registered to be eligible for support and must be a member of IEEE or ACM. All student travel grants are made in the form of reimbursement post-conference. Application details are available here.



36th IEEE International Parallel & Distributed Processing Symposium
May 30 – June 3, 2022
(Lyon, France)
HELD VIRTUALLY