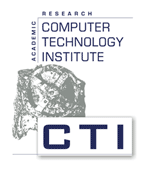 The 20th IEEE International Parallel & Distributed Processing Symposium, hosted by the Research Academic Computer Technology Institute (CTI, Greece) will be held on the Isle of Rhodes in Greece at the Rodos Palace Resort Hotel & Convention Center.
Considered a premier European conference site, the hotel tower provides spectacular views of gardens and the blue Aegean Sea alongside its modern conference facilities. Situated on the Mediterranean Sea at the crossroads of two continents, Rodos combines the worldliness of Europe with the mystery of the Orient in an atmosphere that allows visitors to discover ancient Greek cities, a medieval town with its own castle, charming small villages, and sun drenched beaches. Rodos is also one of the most developed islands in the Mediterranean, providing every holiday amenity, including a yachting harbor, entertaining night life, and casino and sports facilities.
The Rodos airport has direct flights to major international cities and other Aegean islands as well as many daily flights from Athens International Airport. With 300 sunny days per year, the island holds the Greek record for sunshine, and its remarkably rich legacy in archaeological treasures and developed tourism infrastructure make Rodos a very special place to gather for IPDPS 2006. Plan to arrive early and stay late!